Damage Restoration for Phoenix Property Management Companies
Property management in the Phoenix area sometimes means coordinating commercial water damage or fire damage services after catastrophe strikes. When a client calls you about such an event, it's always an emergency.
We Help Make Your Job as a Property Manager Easier
You need a dependable, experienced damage restoration company who will own the job, start to finish, without headaches on your end. We know you are busy.
And our performance for your clients reflects your property management company.
You can count on ATH to handle the job for you with minimal interactions or problems. And give your clients an exceptional experience during of a difficult trauma.
Got Us Through a Stressful Christmas Fire!

As an HOA Manager, I have used Arizona Total Home Restoration for individual units in the past and was very satisfied by the professionalism and promptness that I received throughout the years with Nathan, Shauna and crew.

Twenty-five years in the business and nothing had prepared me for a building fire two days after Christmas. It took ten hours for the fire department to put out the fire. We lost twelve units with dozens of residents homeless. I had a big mess on my hands.

I called Shauna and Nathan right away. Within hours, Nathan was out to assess the situation and help me start the process of getting the lives of dozens of homeless residents back together. Nathan had gates delivered the next day to protect the property (I would have never thought to do that).

Nathan also helped me create a contact sheet for all the homeowners, renters, insurance reps, city and fire chief that would need to be in the loop. Without the help of the whole company, specifically Nathan and Shauna, I would not have gotten through a really stressful time. Because of the loyalty and professionalism I received from Arizona Total Home Restoration, I will never use any other company for my restoration needs.
ATH customer reviews showcase our standard of consistent communication, reliable project coordination, knowledge and expertise, and compassionate customer care.
We even work closely with you or your clients' insurance company to help coordinate and mitigate insurance policy claims.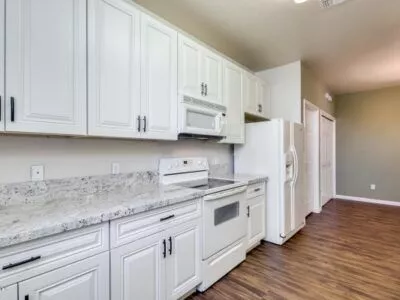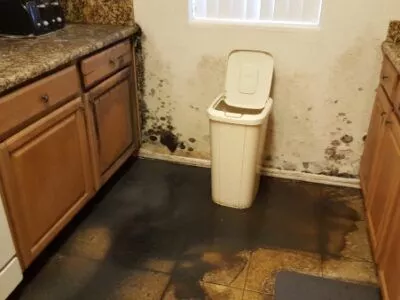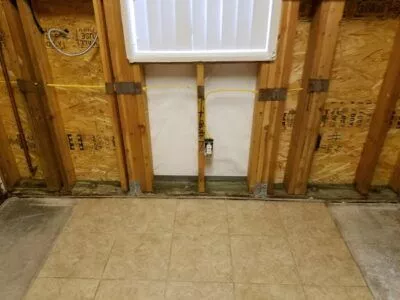 Damage Restoration Services for Property Management
Emergency situations are never the best time to search for qualified, professional help. We invite you to meet our staff and learn about our process BEFORE disaster strikes.
Water causes property damage from many sources, including sewage backup, storm damage, monsoon flooding, burst pipes, supply line leaks (common in bathrooms, kitchens, and laundry rooms), and water used to put out a house fire.
Besides structural and property damage, water causes mud, debris, dangerous bacteria, mold, and electrical hazards.
Browse before and after pictures of our work in water damage cleanup.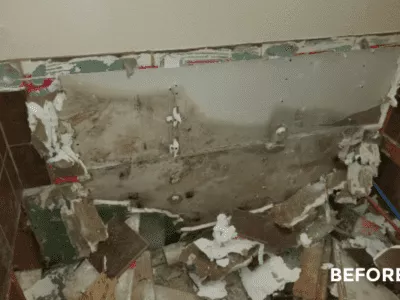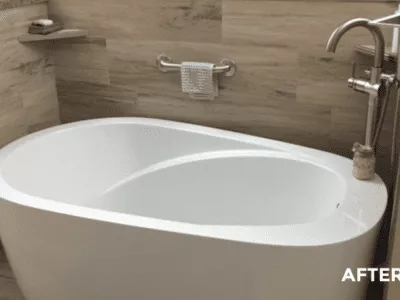 It only takes 48 hours for mold to grow after an untreated water damage event. Mold destroys the structural integrity of a building and the contents inside. And it's toxic to the health of people living or working in a mold contaminated space.
You may also hear concerns from a client experiencing mold allergy symptoms or who actually see green or black mold in their home. ATH provides a thorough inspection, laboratory mold testing, and professional mold remediation services.
Browse before and after photos of mold removal projects.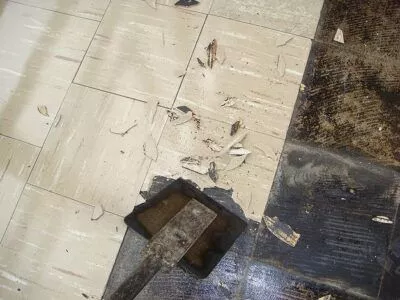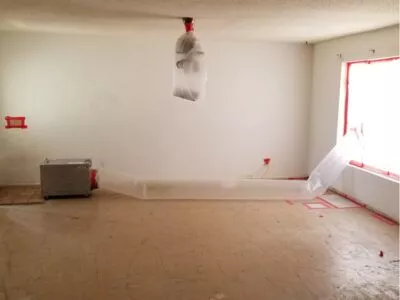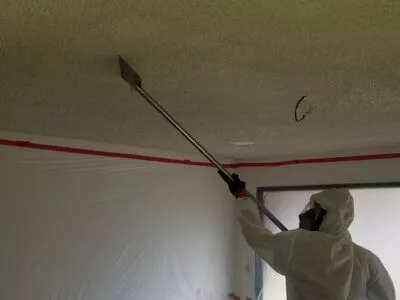 During any remodeling or repair project, you risk disturbing asbestos. Once it becomes airborne, the health effects are devastating. Asbestos testing is also a first step before we begin restoration of a home water or fire disaster.
ATH expertly handles asbestos abatement such as popcorn ceiling removal, VCT tile removal, black mastic adhesive, TSI on pipe insulation, plaster, and drywall.
Browse before and after project photos as asbestos contractors and removing popcorn ceilings.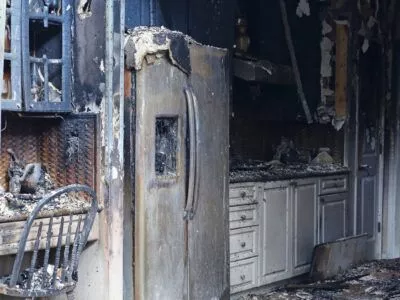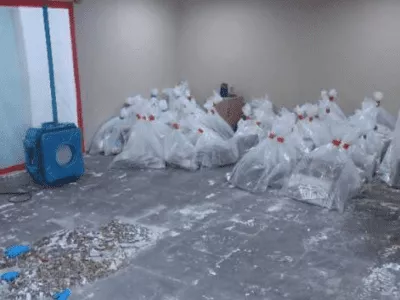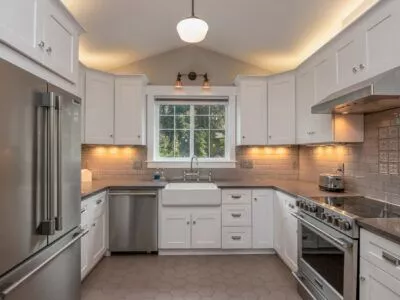 Water used to put out the fire not only causes damage; it invites mold growth. Toxic smoke and black carbon soot penetrate property and building materials that are untouched by flames. These pollutants make specialized fire damage restoration a necessity.
Our Clients Never Have Negative Feedback!

We have had a lot of great success referring our clients To AZ Total Home Restoration. The ATH team is always very professional, reliable, and customer service focused.

We never have clients give any negative feedback. They are available anytime my clients are in need. We appreciate the hard work and dedication!
We offer a turnkey fire restoration solution from board-up, roof tarp, interior containment, and testing all the way through contents packout (salvaging your belongings), smoke smell odor removal, professional cleanup, and reconstruction.
Your Property Management Damage Restoration Experts Before and After Disaster Strikes
Good property management means being prepared to help your clients and their tenants when they need you.
When the inevitable happens, one phone call to ATH is all you need to get our certified technicians rolling and on the job. Isn't peace of mind worth a short meeting today? Contact us and let us help you plan for emergencies now, so you can deal with them with ease and confidence later.