Phoenix Asbestos Abatement
Is Asbestos Still Hiding in Your Home?
Removal requires special equipment, expert containment, proper demolition, and careful disposal.
Per EPA Asbestos Laws and Regulations, asbestos testing is required for all residential properties built in 1981 or earlier and required for all commercial properties regardless of the year built.
This potentially lethal fiber is low-risk when undisturbed, but once it becomes airborne, the health effects are devastating.
Mesothelioma, Asbestosis, and lung cancer are the most common asbestos-related diseases even when the latency period between inhalation and diagnosis can be between 15 - 30 years.
Whether you are replacing vinyl flooring or removing popcorn ceilings, you run the risk of disturbing asbestos. If you experience a home disaster such as water or fire damage, an asbestos inspection and testing is the first step.
---
---
Arizona Total Home Restoration is AHERA certified to abate asbestos in situations like:
Popcorn ceilings
VCT flooring (vinyl composition tile)
Black Mastic (tile or linoleum adhesive)
Thermal System Insulation (TSI) on pipe insulation
Plaster or drywall
Get a Free Consultation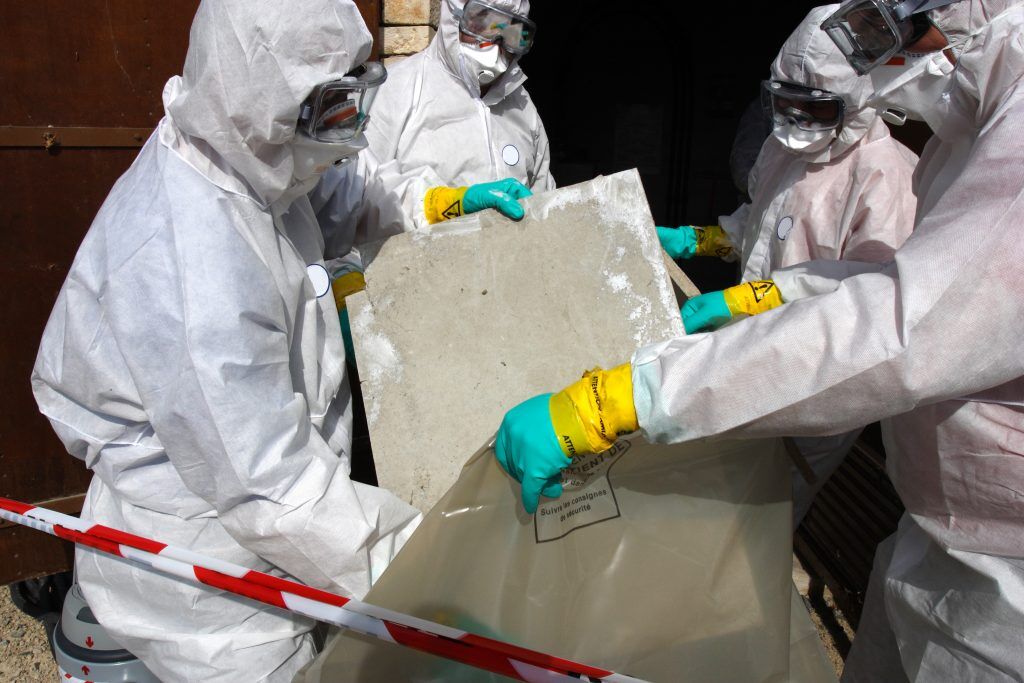 Asbestos Abatement Services
ATH Restoration is dedicated to safety. We operate in compliance with all relevant agencies including the Arizona Department of Environmental Quality (ADEQ), Environmental Protection Agency (EPA), Maricopa County, Pinal County, NESHAP (Asbestos National Emissions Standard for Hazardous Air Pollutants), and OSHA.
Our services include:
Professional Asbestos inspection in residential and commercial structures across Arizona
Laboratory-certified Asbestos testing
Hazardous Waste Removal
Repair and Reconstruction
Find Out if Your Home Materials Contain Asbestos
We take careful samples of various building materials in your home. They are sent to our independent laboratory for testing. Results are typically presented within 24 to 48 hours.
If Asbestos is Found
ATH Restoration will answer questions for homeowners and property management, identify the safest and most cost-effective abatement process, and provide a detailed estimate.
If your home was built pre-1981, contact us for testing before any demo or remodeling begins to determine if asbestos abatement is necessary.
See Also:
Asbestos Abatement Project Gallery