The presence of moisture inside your building – regardless of the source – can lead to mold growth in multiple ways. Under the right conditions, it only takes 24 to 48 hours for mold to grow. And once mold starts to grow, it can spread in residential and commercial buildings – causing problems for your people (family members, students, tenants, employees, customers) and your property. Mold can affect the structural integrity of buildings by eating away at the wooden studs or inside the walls. Mold can also destroy personal belongings.
Signs of mold contamination include: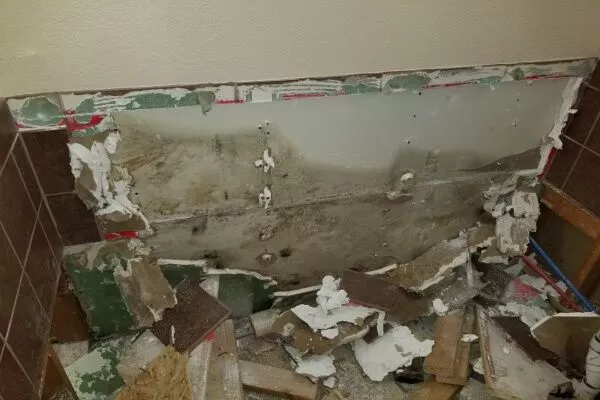 Mold in air ducts circulates in the air and exposes everyone in a building to health issues; the spores can also land on damp surfaces and thrive. Some mold species are so toxic, they can be a serious threat to people with chronic lung disease, a weak immune system, or asthma.
If you or someone in your building finds signs of mold, contact our Arizona Total Home Restoration team. Take these precautions for safety reasons –
You don't have to do-it-yourself when Arizona Total Home Restoration is nearby!
Once you contact the Arizona Total Home Restoration about suspected mold contamination, we'll employ our 8-step restoration process adapted for mold remediation.
Step 1: Verification of Mold Contamination
Step 2: Source Identification
Step 3: Source Containment
Step 5: Remove contaminated materials
Step 7: Post-mold remediation testing
Step 8: Property restoration or reconstruction
Call Arizona Total Home Restoration for certified, fast, and complete mold remediation services.