How to Prevent Mold Growth
Look for areas where the growth of mold in your home commonly occurs. Take a room-by-room tour of the interior and inspect the exterior on a regular basis.
Bathrooms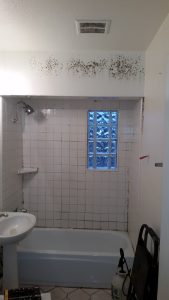 Shower
Exhaust fans in the bathroom are not there to remove odors. They should be used while taking showers. Excessive moisture caused by steam from hot showers causes mold to grow. Make sure to turn the fan on or open a window every time you shower.
Tile Bathtub Surround/Shower
The grout sealer in tile showers and bathtub surrounds don't last forever. When the grout lines start to turn black it could be a much bigger problem than a little mildew. Make sure to have your grout lines resealed every couple of years.
Bathroom Sink
A leak or condensation under the bathroom sink is a breeding ground for mold in your home. Make necessary repairs, dry out any moisture, and keep this area consistently dry.
Walls and Windows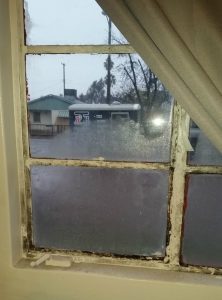 Walls
Make sure your sprinklers and water lines are not spraying directly on exterior walls. After an extended time, brick and other siding materials can absorb the moisture all the way through and into the interior walls.
Windows
Condensation on windows is an easy way to spot high indoor humidity and should be investigated. Moisture can also come in through certain types of windows if they are not sealed properly.
Kitchen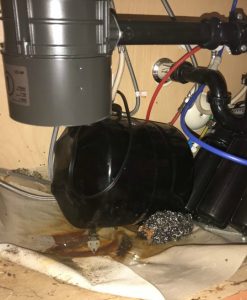 Kitchen Sink
Leaking pipes under a sink quickly lead to mold growth. Don't just wipe up the water you can see with a towel and forget about it. Cabinets and drywall need to be dried properly and completely.
Appliances
Leaking refrigerator drain lines and dishwashers are common culprits for causing mold in your home. Inspect them frequently and make repairs as needed.
Flooring
Be sure that water or moisture of any sort is not left to sit on your floors and cannot be absorbed beneath it through cracks, gaps, or fabric – whether carpet, hardwood, vinyl, tile, or other flooring material.
Ceilings
Don't ignore wet spots or water staining on your ceilings. Consult a professional to fix leaks and dry out water damage quickly. Mold can start to grow fast, and mold remediation becomes necessary if the problem is not addressed right away.
Exterior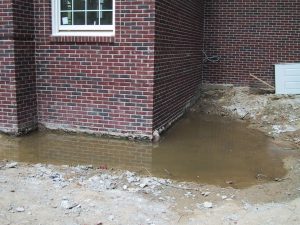 Yard
Water pooling around the home can lead to moisture inside the home.
The ground should be sloped away from the home so that water cannot pool against the foundation.
Do You Suspect Mold in Your Home?
If you have concerns regarding visible or suspected mold in your home, contact Arizona Total Home Restoration for a free consultation to include certified mold testing if needed.
Take a look at our blog for tips on how to kill mold. Also, see what our customers have to say about us in their reviews!